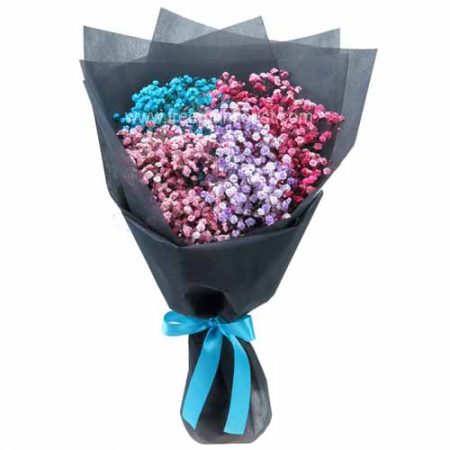 $

68.00
This bouquet of riot colour baby's breath will definitely be loved by your precious one!
72 hours advance notice required.
Add to cart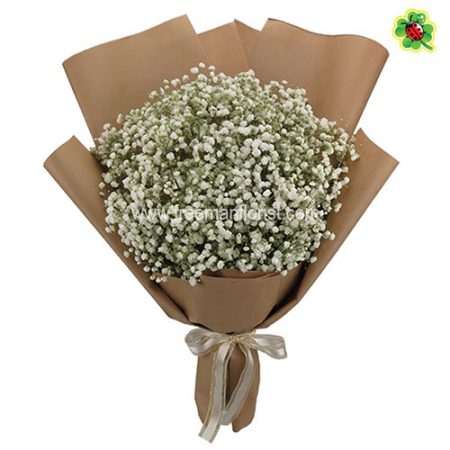 $

68.00
Open style A softly endearing yet rustic all-white Baby's Breath bouquet wrapped with brown paper.
Add to cart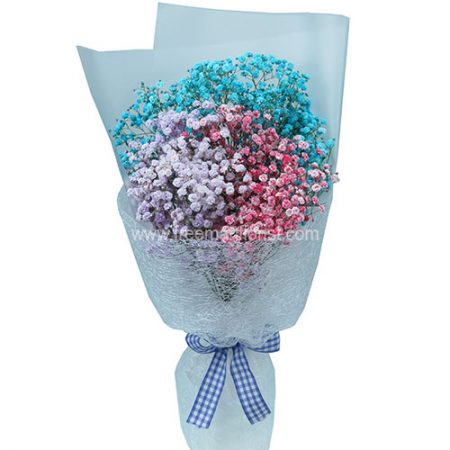 $

68.00
Hues of purple, blue and red Baby's Breaths wrapped in frosted paper. A dreamy and sweet ensemble that your special someone will adore!
72 HOURS ADVANCE NOTICE REQUIRED.
Add to cart